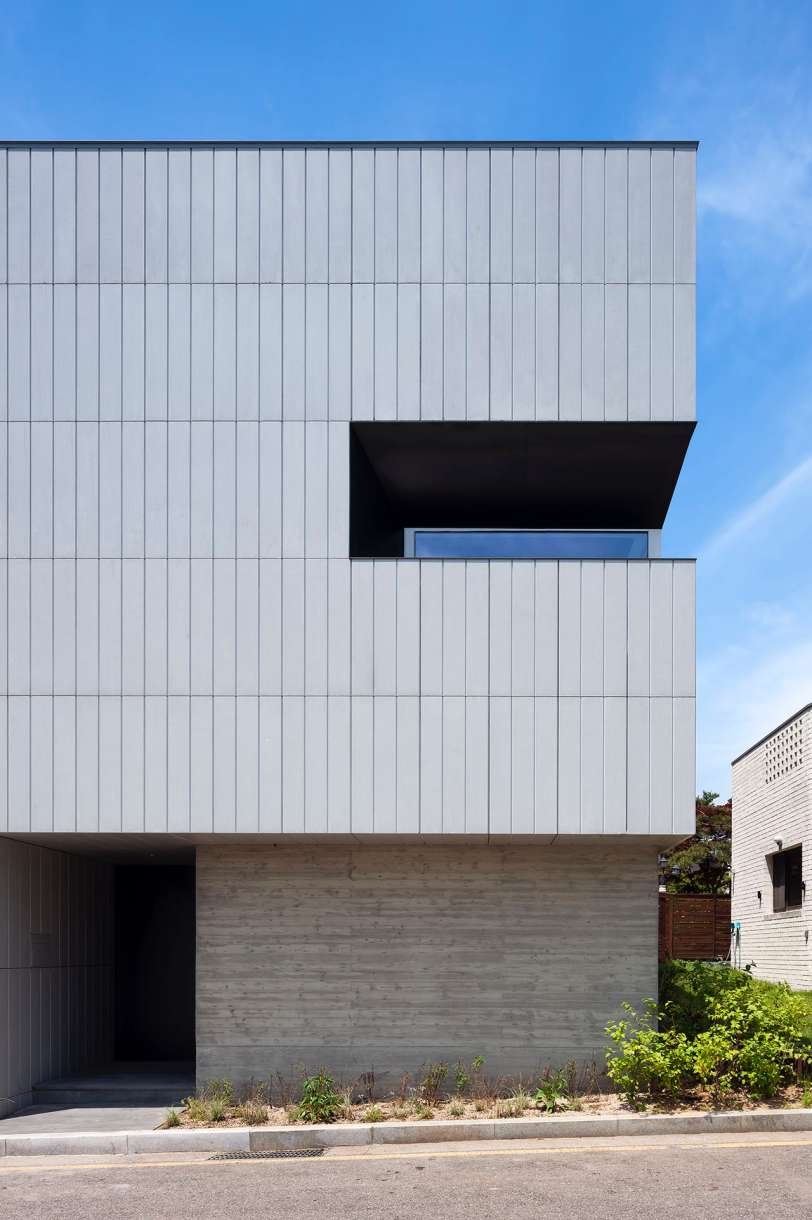 글_디림건축사사무소 D.LIM architects
코코넛 집은 판교주택단지의 몇 남지 않은 필지에 들어선 단독주택이다. 외부는 마치 코코넛 껍질처럼 단단한 회색 석재로 마감했지만 내부는 코코넛의 과육과 같이 희고 달콤하다.
The Coconut House is a detached house on the few remaining lots of land in Pangyo Housing Area. While its exterior is finished by grey hard stone like as coconut shell, the interior is white and sweet as coconut flesh.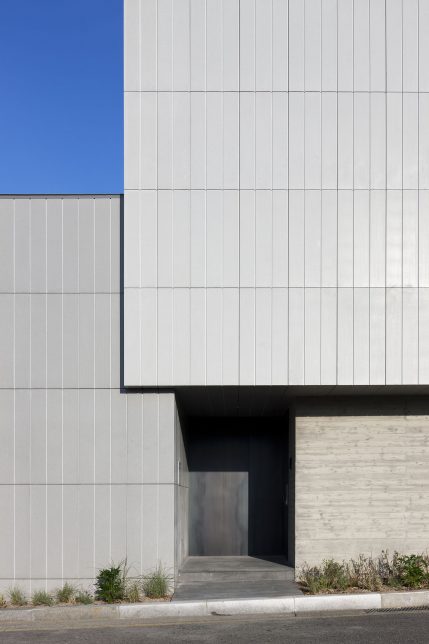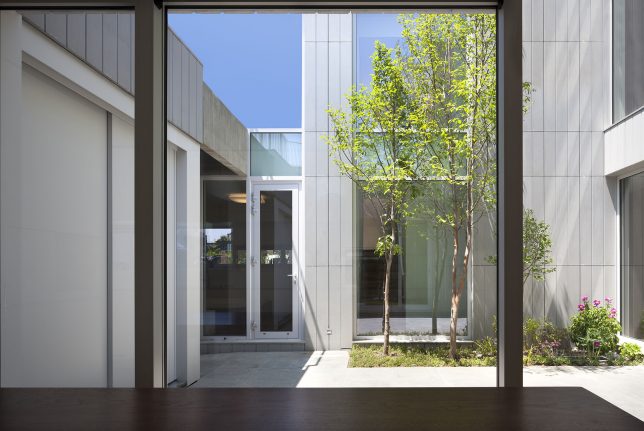 건물은 정방형 대지의 모양 그대로 중정을 품고 있다. 현관부터 시작된 내부동선의 맨 끝에 부부의 침실이 있다. 거실을 지나 1층 계단실 바로 옆에 할머니 방이, 2층의 계단실 양옆으로 아이들 방이 들어섰다. 부부의 공간으로 가는 동안 서로 마주치고 인사할 수 있는 기회가 자연스럽게 만들어 진다. 부부 침실은 서재와 드레스 룸을 거쳐야 들어갈 수 있지만 슬라이딩 도어를 모두 열면 중정을 감싸 도는 열린 복도가 된다.
The building has a courtyard that maintains the original shape of a square. At the end of internal traffic line, which starts at the entrance, there is a master bedroom for a couple. Walking through the living room, there is a room for a grandmother in the neighbouring a stair hall on the first floor, and rooms for children are on both sides of the second floor staircase. The opportunity to encounter and greet each other is naturally created when walking towards the space for the couple. The master bedroom is accessible only through the study and dress room, but when you open all the sliding doors, it becomes an open corridor surrounding the courtyard.
2층 경사지붕 아래에 만들어진 다락은 아이들 방사이의 계단실과 화장실 상부까지 확장되며 각방에 넓은 침실을 만들어준다. 현관에는 창고가 딸려있지만 신발장문을 열어야만 들어갈 수 있는 비밀공간이다. 부부침실의 침대에 누우면 가로로 긴 코너창을 통해 산과 하늘이 보인다. 가끔은 부부방과 아이방을 연결하는 테라스에 나가 시원한 바람과 따스한 햇살을 즐길 수 있다. 중정마당에는 작은 정원이 있어 바비큐 파티를 할 수 있으며 창고문 상부에 숨겨진 스크린을 내리면 마당은 야외극장이 된다.
A loft under the slope of the second floor expands to the stair hall between children's rooms and the top of bathroom, so it creates a wider space for every room. The entrance has storage space, but it is a secret space that can only be found by opening the doors of shoe closet. When you lie on a bed in the master bedroom, you can see mountains and sky through long side windows. Sometimes, you can enjoy the wind and sun lights at a terrace where connects the master bedroom and children's rooms. You can have a barbecue party in a small garden on the courtyard, and the garden becomes an outdoor theatre when you pull down screen.